It's that time again! Jimmy Kimmel kicked off the Upfronts presentation in New York today in the time-honored TV tradition networks touting their next-season lineup in hopes of nabbing a reported $8.8 billion in advertising money. First up was NBCU, and we have the full rundown of what NBC has to offer for their 2018-2019 TV season. 

Not Included
The Brave, Taken, Rise, and Great News are officially canceled. Let's all pour one out for that last one, the Tina Fey backed, Tracey Wigfield run comedy that never got the traction it deserved.  Law & Order True Crime also ended it's run last season.
Still on the Fence
Fan-fave Timeless continues to hold on for dear life, while freshman comedy Champions waits to see if it lives up to the name. Both shows have yet to finish their season run, and the network will decide once those ratings are in.
Returning
A.P. Bio
Good Girls
The Voice
This Is Us (Obviously) 
Chicago Med
Chicago Fire
Chicago PD
Superstore
The Good Place
Will & Grace
Law & Order: SVU
Blindspot
Midnight, Texas
The Blacklist
NEW TO NBC
Manifest
Robert Zemeckis produces this drama starring Prince Charming and Melissa Roxburgh. Let's all stop the LOST comparisons after the initial shot of a plane crash. This could be interesting if they lean into a character study of an ensemble trying to put their lives back together, as opposed to the mystery of the plane incident. 
New Amsterdam
Look at that eager Tom Keen swagger, the nice version, before he was actually evil. I'm referring to Blacklist star Ryan Eggold as he heads this medical drama that reportedly "knocked over" NBC Entertainment chairman Bob Greenblatt. This is the kind of "all-heart" show that my mom would adore, and its post "This Is Us"  time slot means that Tuesdays are going to require an entire box of tissues. 
Abby's
You had me at Michael Schur, creator of Parks & Rec, Brooklyn Nine-Nine, and The Good Place. Throw in the charming Parks & Rec alum Natalie Morales and Neil Flynn of "Scrubs" and you already have a show worth watching. Plus, it's about a woman with an unlicensed bar in her backyard, the new American dream.
Brooklyn Nine-Nine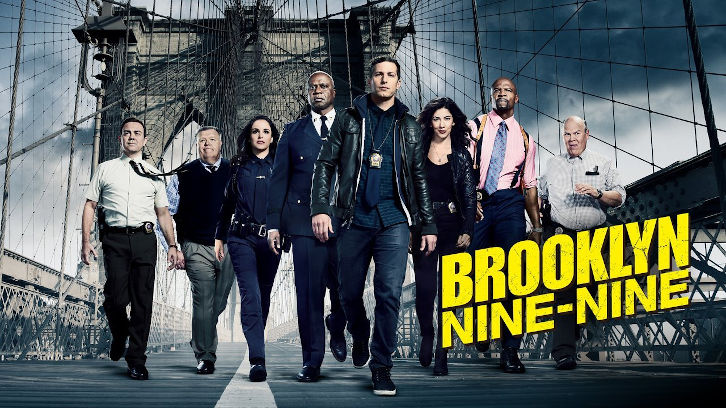 NBC was quick to nab this for their own comedy hour after FOX canceled the show last season. Apparently within 31 hours.
The Enemy Within
I'd give this one a shot just for Jennifer Carpenter, of Limitless and Dexter fame. She plays a notorious CIA operative-turned-traitor-turned-FBI-informant when Morris Chestnut recruits her to stop even more dangerous traitors. Unfortunately, we don't have a trailer yet, so it has nothing to defend itself against everyone who thinks it sounds just like the Blacklist. Because it does. But NBC already has the Blacklist, so I'm wondering (read: hoping) that this might have more to offer.
I Feel Bad
A New comedy from Amy Poehler" about a mom trying to stay cool while she juggles it all. It looks like it may take this show a few episodes to find its footing, but the Poehler name heps boost the confidence. 
The Village
No, it's not a reboot of M. Night Shyamalan's downward spiral. The Village (2018) is actually a dramedy about the bond between tenants of a Brooklyn apartment building. While they haven't released the trailer online, the upfronts presentation included a sneak peek that gave audiences some mixed "This Is Us" comparisons. While some say it looks promising for those who love the heartfelt show, others feel it may be trying too hard to recreate the magic. We will find out Midseason.
The InBetween
No trailer and nothing much is known about this procedural starring Harriet Dyer who solves crimes by communicating with the dead. I'm sure it will have more of a hard-hitting, dramatic tone than Pushing Daisies. I miss that show so much.
The Gilded Age
Sometime in 2019, the world will receive the gift of a Julian Fellowes (Downton Abbey) drama set in, you guessed it, the Gilded Age. Apparently, this show has been in development since 2012, and has been described as "a sweeping fictional epic of the millionaire titans of New York City in the 1880s."
NEW TO SYFY & USA
NBCU also unveiled new shows for their affiliate networks, SYFY and USA. No trailers for any of the latter network's shows, which include a Jason Bourne spinoff, Treadstone, a Suits Spinoff, Suits: Second City,  and a country music competition show, Real Country, with host Shania Twain.
SyFy unveiled to buzzworthy shows with some star-studded creators. Nightflyers, based on George R.R. Martin's 1980 Novela, looks like some Alien-level horror. The trailer doesn't give us much to go on, but let's face it, we were already going to watch it anyway.
And finally, Deadly Class, based on the graphic novel of the same name. From the Russo Brothers (of Avengers and Captain America fame), the show looks like a darker version of X-men set in the 80's. With the number of superhero shows we've had lately, the Russos are quick to promise "there is nothing like it on television."  It's at least worth a watch to find out.
What do you think of NBCU's fall lineup? What are you most excited about? Let us know in the comments!