Every year, 130,000 badge holders and a total of 300,000 people make the annual pilgrimage to San Diego Comic-Con to celebrate the characters, stories, and games they hold dear. It's a weekend of sneak peeks, announcements, and new trailers showcasing the best that studios and comic publishers have in store for their loyal fans.
The best things about Comic-Con are the moments in-between. Since you've probably seen all the trailers and heard all the announcements, here are the top five fan moments of Comic-Con 2018:
Aaron Paul Brings His Meth Baby On Stage
The cast of Breaking Bad reunited for the 10-year anniversary of the show's premiere. While some fans dressed up as employees of "Los Pollos Hermanos" to show their love for Breaking Bad, the award for Best Cosplay goes to Aaron Paul's 5-month-old baby, who I'm sure dressed herself in a hazmat suit of her own volition in support of her father's iconic turn as Jesse Pinkman. The actor walked on stage with his adorable baby, but when it was time to sit down, there was a slight confusion.
"Has anyone seen my wife?" he announced to the thousands of fans in the room. "She's supposed to come pick up my kid"
Ezra Miller's Toadette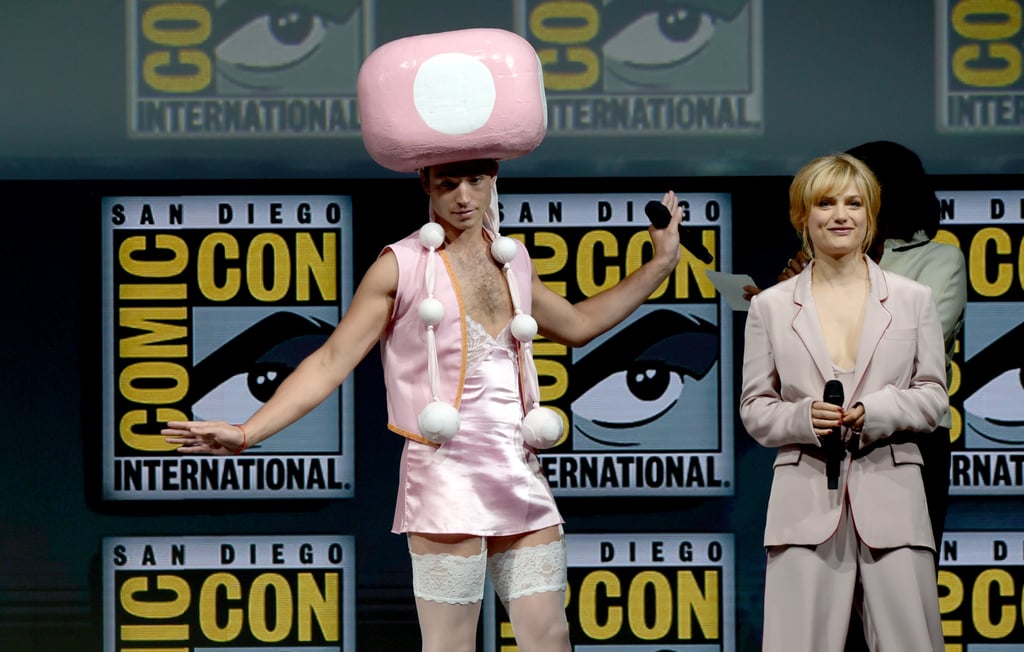 Always the entertainer of Hall H, Ezra Miller made no exception as he debuted this years' cosplay of choice: Toadette. He owned his costume like a champ, even though he had to kneel down during the trailer portion so his enormous head wouldn't get in the way. His comedy game was on point as well. When the panel was asked if they could describe the new Fantastic Beasts movie in one word, co-star Dan Fogler couldn't think of any fancy words.
"My SAT tutor is probably rolling over in her grave right now," Fogler said.
"I'm so sorry for your loss" replied Miller.
Dr. Horrible's 10-year Reunion
Gods of comic con Joss Whedon, Nathan Fillion, and Felicia Day reunited to celebrate the 2008 web series Dr. Horrible's Sing Along Blog. The three-part series was born out of the writers' strike of 2007, when all the writers of Hollywood put their pens down from November 2007 to February of 2008. Joss Whedon assembled his all-star cast to create something outside the studio system as an act of solidarity and protest. Both the panel and the series reflect the spirit of Comic-Con with the idea that content and stories can transcend simple entertainment and mean something more to fans and creators alike. 
"The greatest act of rebellion is joy" – Joss Whedon
Andrew Lincoln says Goodbye
It got a little dusty in Hall H for the annual "Walking Dead" panel on Friday. Series star and ultimate badass Andrew Lincoln took the opportunity to "address the elephant in the room" by confirming rumors that season 9 would be his last on the show. He thanked fans and expressed his gratitude to the creators as he highlighted the special bond between creators and fans at Comic-Con.
"I love this show. It means everything to me. I love the people who make this show…This has been the most extraordinary, beautiful, and amazing experience of my career made largely by you guys and the relationship we have here with you in this room. I promised not to cry, I've done enough crying on screen" he said, as he choked up.
Goodbye, Rick Grimes. We love you, your badassery, and the way you say "CRRRL!" There's really only one thing we can say to you now…
"Halloween Saved My Life"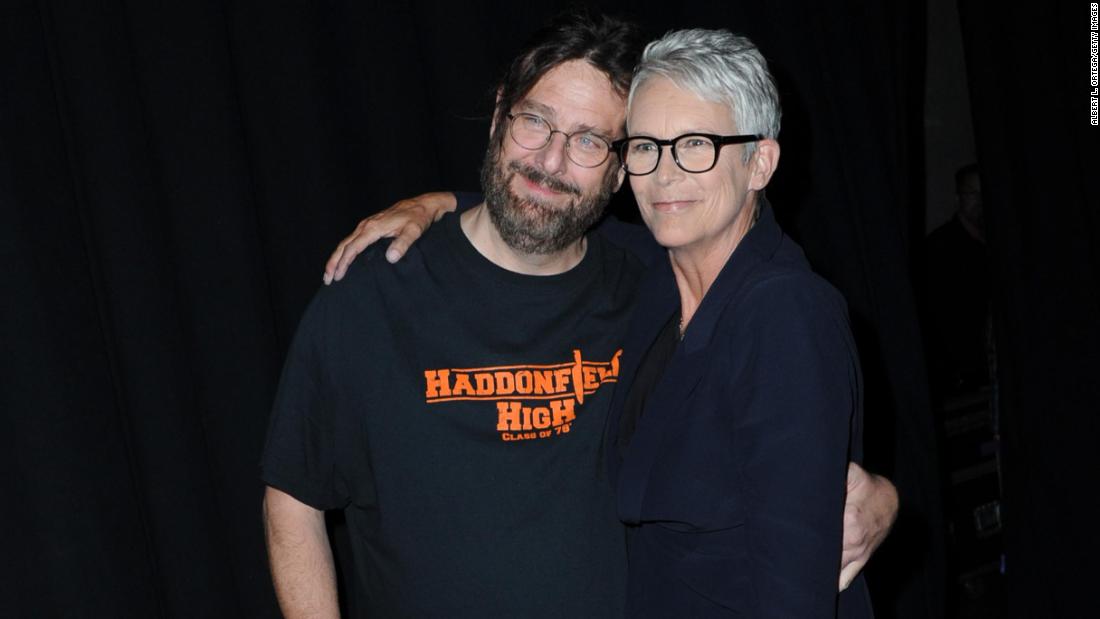 The first fan question for the Halloween panel turned into the most memorable comic-con moment of 2018. Joseph Scott, a longtime fan, began his "question" by saying he didn't really have a question at all. He wanted to thank the film's star and panelist Jamie Lee Curtis for saving his life.
Scott told the incredible story of being trapped in his home while a man with a knife cut his phone line and tried to get inside. Terrified and wondering what to do next, Scott took a moment and thought, "what would Laurie do?" Inspired by Curtis' portraying of a classic horror heroine, Scott grabbed two knitting needles and rushed out of his house prepared to strike. Luckily he didn't have to face his perpetrator, but he would never have had the courage to make it out of the house if it wasn't for Laurie's example.
Scott got choked up as he thanked Curtis, barely able to get the words out of his mouth. Curtis, also moved to tears, got up out of her seat and rushed down the stairs. All 6,500 people of Hall H went completely silent as the two strangers shared a heartwarming embrace and some private words to each other.
And there you have it! From tearful goodbyes to life-saving films, Comic-Con 2018 proved there's much more to this "celebration of the popular arts" than a bunch of geeks waiting in line.